Since March is all about pots of gold at the end of the rainbow and leprechauns–a.k.a. luck!–we thought it would be fitting to highlight our favorite Lucky 13 books this St. Patrick's Day.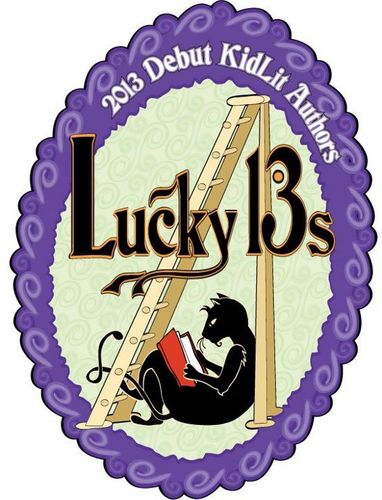 (And in case you don't know, the Lucky 13s (the "Luckies") are the debut group of authors from 2013, like OneFour KidLit this year.)
AdriAnne's Lucky Pick:
THE S-WORD (Simon & Schuster/Gallery) by Chelsea Pitcher blew me away this past year. It's a fresh, dark take on YA mystery, has crazy twists and turns, and fearlessly addresses issues like suicide, rape, and double-standards in a modern high-school setting. It also has one of the most unique love-interests of all time. Pick up a copy and meet Jessie, then you'll see what I mean!
Sarah's Lucky Pick: 
BETWEEN THE DEVIL AND THE DEEP BLUE SEA by April Genevieve Tucholke was one of a few Lucky 13's books that rocked my writing world. April's writing is lush and flows like fog creeping in from the sea. The story sneaks up on you and pulls you in, and it's dark and creepy and Gothic and all the things that make me hug a book to my chest. She also has one of the best naughty boys in YA in ages. Definitely one not to miss.
Trisha's Lucky Pick:
Scott Blagden's DEAR LIFE, YOU SUCK, simply because he is as funny in real life as his MC is. That and it is male POV which I think the YA world needs more of 
.
Rin's Lucky Pick:
Victoria Schwab's THE ARCHIVED: The idea of libraries as a dark and dangerous place has always been a strangely compelling idea for me, and The Archived hammers this home, using evocative imagery and an astonishing attention to detail – and let's not forget the beautifully poetic writing. If the idea of dead people being stored on library shelves the way one would books appeals to you, or if you're fascinated with beautifully plotted mysteries-within-mysteries like I am, then do not give this a miss!
Christina's Lucky Pick:
Wow. This is a tough one. There are so many Lucky 13 books that I completely fell in love with. If I were to pick one, I'd pick Amy Christine Parker's GATED. Parker does such a brilliant job in getting into the psyche of a teenage girl who would be a part of a cult. It's beautifully written and completely addictive. You won't want to put it down once you stop.
Mary's Lucky Pick:
DR. BIRD'S ADVICE FOR SAD POETS by Evan Roskos: I loved the voice in this funny-sad-serious-goofy meditation on what it means to be a young person alive in the messed-up world. Definitely something worth yawping about!
What were your favorite Lucky 13 reads? Please share in the comments!